This post is by our regular contributor, Angelique.
Food is the at the center of our lives. Each day we make meal choices that nourish our bodies or indulge our cravings.
While we all love a great meal, our budget and time constraints can sometimes leave us with a lack of desirable culinary options. Creating a list of go-to meals that don't break the bank, take hours to make and yet still satisfy in a big way is a great tool to have in your financial and time management toolbox.
These tasty and frugal meal ideas below will have you coming back to them time and time again—even after your budget increases and your schedule opens up.
Ways to Save Time and Money on Groceries
The landscape of the grocery store has changed drastically over the past few decades.
With newer options such as self-checkout, online grocery shopping with delivery and high-end selections from all around the world all in one spot, it is clear that people are quite busy and want ways to save time.
In addition to this, the cost of food is 80.95% higher in 2018 than it was in 1990 according to the U.S. Bureau of Labor Statistics. For many individuals and families, this inflation can create an issue with the allocation of finances as budgets become tighter.
Here are some great tips to help you save time and money when grocery shopping:
Be prepared with a list of items before you go shopping. This will help you to keep your purchases in check so you don't overspend. This list of foods that can help to keep your budget in check are must-buy items to help stretch your dollar.
Try to go grocery shopping alone, on a full stomach, and when you are energized so you will be undistracted and alert to make good choices.
Basic ingredients such as onion, garlic, and spices go a long way in adding flavor to any dish and are very cost effective. Also stocking up on common pantry items such as flour, pasta, beans, and condiments will be beneficial because they are used quite often in many recipes.
Utilize apps such as Ibotta, Checkout51, and Food on the Table to locate the best deals in your area and maximize your savings.
If you have kitchen gadgets, use them or lose them. If you use them (i.e. a bread maker that you can use to make fresh bread at a fraction of the store-bought price) or lose them (a.k.a. sell them) you can end up with more money in your pocket.
Use coupons and store reward programs to get deeper discounts. For more money stretching grocery budget ideas this article on how to eat well on a $300 monthly budget is worth a read.
Look for sales on pricier items such as animal products (meat, fish, and poultry). Once you find a good deal plan to stock up and freeze these products for future use.
Create a weekly meal prep schedule and shop once a week. Both points will help you save money so you aren't tempted to buy more throughout the week which can cause you to spend more than your budget called for. Check out the $5 Meal Plan for easy and budget-friendly meal ideas and prep instructions.
Using these tips will bring you closer to grocery shopping time management and budget success.
Frugal Meal Ideas
Two major concerns for grocery budget users are a lack of flavor and variety in their meals. When you're on a budget it doesn't mean you have to sacrifice the good stuff. Instead, you find creative ways to make your recipes tasty and diverse!
Take a look at these 14 great meal prep recipe ideas that offer something delicious and easy to make for every diet and every budget.
Bowls
The everything-in-a-bowl idea is very popular. Here are two that will become your favorites for either lunch or dinner.
Meat recipe: Chicken Burrito Bowl Meal Prep
Meatless recipe: Vegan Buddha Bowl (pictured above)
Salads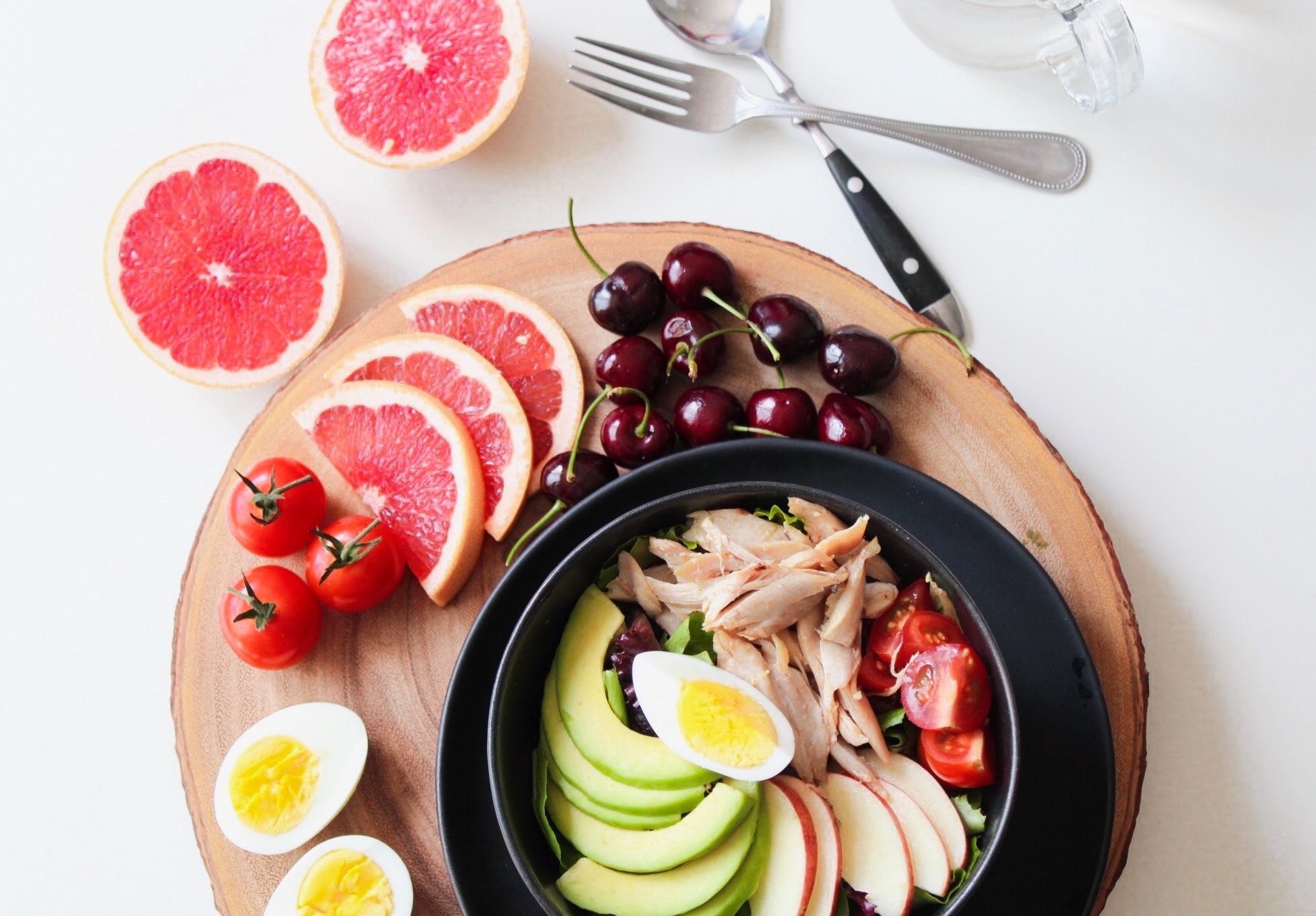 Salads aren't just for veggies anymore. There are so many variations that you will never run out of ones to try!
Meat recipe: Fajita Chicken Salad
Meatless recipe: Protein-Packed Roasted Vegetable Salad
Soups/Chili
Great at any time of the year, soups and chili always provide a nutritious and hearty meal! Plus, they're super affordable to make.
Meat recipe: Sausage, Potato, and Spinach Soup (pictured above)
Meatless recipe: Easy Vegetarian Chili
One Pan/One Pot
The one pan/one pot cooking style is on the rise! These methods are the easiest for meal prep.
Meat recipe: Sheet Pan Parmesan Pesto Chicken with Potatoes, Broccoli, and Carrots
Meatless recipe: Instant Pot or Slow Cooker African-Inspired Peanut Stew (pictured above)
Seafood
With the option to purchase frozen seafood rather than fresh, your money will go a lot further.
Parchment Salmon with Broccoli, Red Pepper Tomato Parcels
Garlic Shrimp and Quinoa (pictured above)
Pasta
Pasta is the ultimate budget-friendly food and is a fail-safe favorite!
Meat Recipe: Cheesy Chicken and Bacon No-Boil Pasta Bake
Meatless recipe: Linguine with Kale and Chickpeas
Desserts
There is ALWAYS room for dessert! With these budget and time friendly options you can indulge your sweet tooth more often.
3-Ingredient Souffle Cheesecake 
Vegan Chocolate Chip Cookies  (pictured above)
Need more meal ideas? Check out the $5 Meal Plan especially if you're trying to feed your family well on a budget. You'll get tasty and frugal meal ideas and shopping lists delivered directly to your email inbox each week. You can get your first two weeks of the service free to try it out!
As you research and try new ways to make cost and time friendly meals that are exciting and flavorful, you'll see that easy, frugal meals and tastiness can go hand in hand.
What are your favorite grocery budget tips? Which recipe(s) will you try from the list above?
Stop Worrying About Money and Regain Control
Join 5,000+ others to get access to free printables to help you manage your monthly bills, reduce expenses, pay off debt, and more. Receive just two emails per month with exclusive content to help you on your journey.